How much does a varsity jacket cost - Decoding Varsity Jacket Costs 💵
How much does a varsity jacket cost 
Varsity jackets are all the rage right now and for the right reasons - they're cool and chic. While they may have become a crowd favorite now, their presence has been there for quite some time now. It's been the uniform for all students consistently from school prep years to college across the western society. The bring back element it has in 2023 is the resurgence of people from all ages and countries that now regularly style them. This has made varsity jackets a great addition to boost the sales for any retail store. How much does a varsity jacket costs depends on various factors. Individuals looking to buy it from an association/group, may get it at a subsidized rate while others may have to scan the entire internet to find a good price. For retailers looking to source wholesale varsity jackets - prices depend on the country you source from and various other apparel-specific factors. 
So, let's say, you are an ultra-chic person looking to bag a cool varsity piece without breaking your bank. We list down factors you should consider while deciding what budget to keep in mind and what your negotiating points are.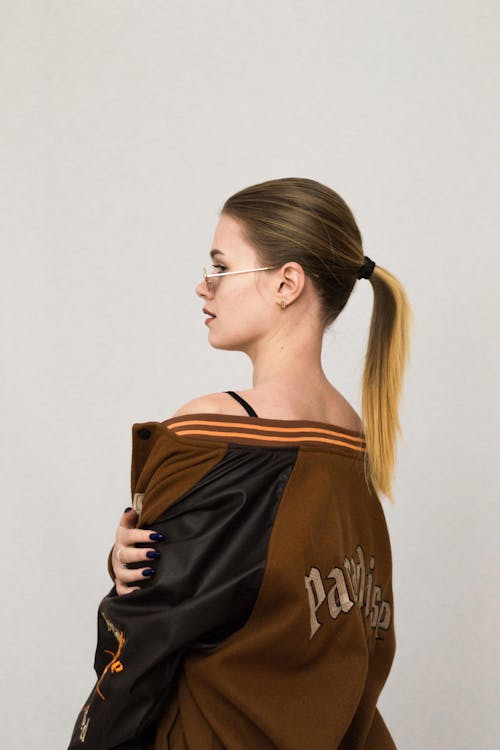 1. Material and Quality:
Okay, so first things first – the material matters! If you're all about that premium life, genuine leather sleeves and high-quality wool body jackets might be your thing. But hey, if you're chill with synthetic materials, you can snag a more budget-friendly option. Just remember, quality ensures your jacket lasts through all your fashion adventures!
2. Design and Customization:
Here's the fun part – customizing your varsity jacket to match your vibe! Wanna rock embroidered logos, personalized patches, or fancy chenille letters? You do you! Just keep in mind, the more design bling you add, the more it might cost. But trust us, owning a personalized jacket is totally worth it!
3. Brand and Reputation:
Brands, brands, brands – they can influence the price game. The big names might have higher price tags due to their rep for top-notch designs and craftsmanship. But hey, don't sleep on the lesser-known brands – they might offer pocket-friendly options without compromising on style.
4. Quantity and Bulk Orders:
Got a squad or a team in mind? Bulk ordering is where it's at! Suppliers often show love to wholesale varsity jacket buyers by offering sweet discounts for bigger orders. So, gather your fashion tribe, and let the cost savings begin!
5. Limited Editions and Special Features:
Feeling a bit fancy? Limited editions and special features might catch your eye. Exclusive colors, rare materials, or designer collabs – these babies can be pricier. But if you want to stand out from the crowd, they're worth considering! 
Conclusion:
Wholesale varsity jackets come in all shapes, styles, and price ranges. Whether you're aiming for a classic look or a custom masterpiece, it's all about what suits your personality and budget. So, check out the materials, unleash your creativity, and remember – whether it's a big-name brand or a hidden gem, owning a varsity jacket is like claiming your spot in the cool kids' club! 💪🧥 
If you're looking to source varsity jackets for your business, try our offerings for best bulk varsity jackets.✔️